Our Governors
Ribblesdale is fortunate to have a committed and enthusiastic board of governors with a diverse range of skills and extensive experience. They work diligently to ensure effective school management, with the primary goal of providing outstanding education for our students.
The governors play a crucial role in shaping the school's development strategy, offering guidance and support to the school's leadership, reviewing policies, ensuring compliance with regulations, and actively engaging with school activities.
Ribblesdale School Governors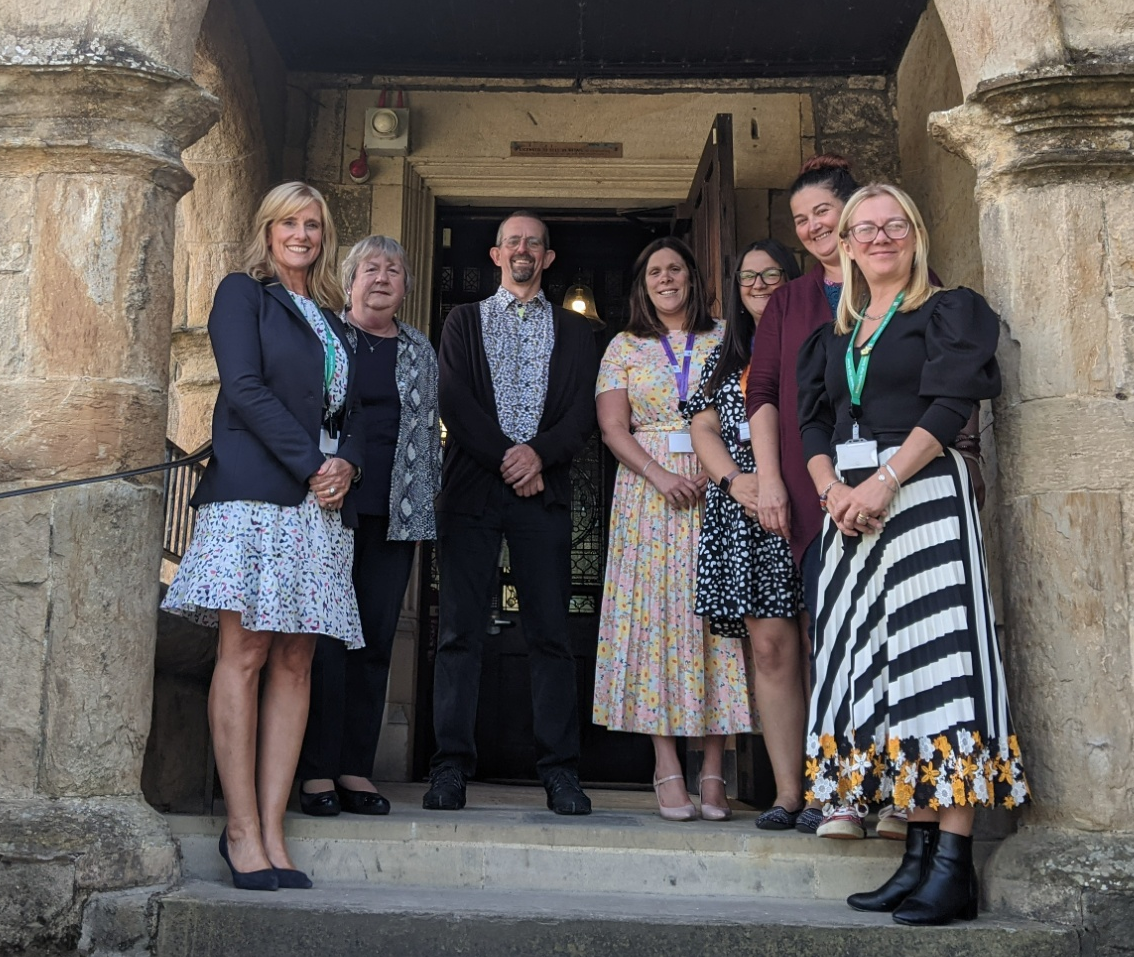 Chair of Governors
Vice Chair of Governors
Governors' Biographies
Co-opted Governors
Mrs Helen Willis
I am currently in my second term as a governor at Ribblesdale School. I am employed as a Business Manager in a local primary school, although my background is in corporate banking.
I wish to see our excellent school and all the pupils who attend, prosper, and I hope to contribute my skills and experience towards the school's good governance and continued success.
My greatest achievement to date, bar having my family, is running the London Marathon for Macmillan Cancer Support in 2017, coming in at under 6 ½ hours and raising nearly £3000 in the process.
In my spare time I volunteer as a counsellor for Twins Trust and recently, I have also been instrumental in setting up a local women's rugby team at Clitheroe RUFC, where I am the assistant Safeguarding Officer.
Mrs Bernadette Matterson
I joined the governing board of Ribblesdale School in 2018. I have over forty years of experience working in secondary schools, including fifteen years at Ribblesdale as Head of Modern Languages and Advanced Skills teacher. I retired from teaching in 2017.
The education, wellbeing and safety of young people has always been of paramount importance to me. Ribblesdale provides an environment in which all young people are taught to become well-rounded individuals equipped with the skills required for the 21st century. As a governor I feel fortunate to contribute to the school's development in a different capacity. Ribblesdale and the community it serves will always have a place in my heart.
In my spare time, I love walking my two elderly Norfolk terriers, Hattie and Maisie, in the countryside, going on holiday to France and Spain and reading.
Staff Governor
Ms Sharon Jennison
I am currently a governor at Ribblesdale School. I am also a teacher with two decades of experience in PSHE (Personal, Social, Health, and Economic Education) RE and Enrichment. My goal is to continue making a positive impact on pupils' lives. I aspire to foster a school environment where inclusivity is paramount, and where every pupil is encouraged to aspire to their fullest potential. I aim to further promote community engagement, strengthen charity initiatives, and advocate for holistic education that equips pupils with essential life skills.
Enrichment is one of my great achievements, this innovative, valued and impressive part of our school curriculum was recognised by Ofsted, parents, pupils and staff as being a huge strength in our school. Indeed, we have grown our workshops, community links and opportunities for pupils and staff to enjoy this amazing opportunity.
I have played a pivotal role in cultivating a school culture that celebrates diversity and inclusion. By implementing inclusive teaching strategies and promoting respect for all backgrounds, I've helped create an environment where every pupil feels valued and supported.
Through my extensive experience in PSHE education, I have developed and implemented innovative curriculum enhancements that address the evolving needs of pupils. These initiatives include mental health awareness programs, comprehensive sex education, and financial literacy lessons.
I've spearheaded numerous community engagement initiatives, connecting pupils with local charities and organisations. This involvement has not only enriched the lives of our pupils but also contributed to the betterment of the community at large.
In my spare time, I am an avid cinema goer and enjoy all genres of movies including comedy, drama, period, war, crime and recently the live recordings of stage productions from theatres across the country.
Observer Governors
Susan Cowking
Paul Edge
Zaneta Dewhurst